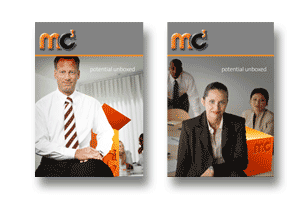 Background
mc-cubed is a leadership development consultancy, which helps organisations improve overall company performance by first achieving great leadership. They offer four core leadership development services: performance-focussed leadership development for individuals, team leadership development, one to one executive coaching and 360 degree appraisals. Their clients range from large multi-nationals such as Thomson Financial through to local government agencies such as Buckinghamshire County Council.
The Need
The company had grown considerably since its' inception in 2003. The two company Directors are also the key consultants, responsible for delivering the range of services and also driving the business forward. They have ambitious growth targets in what is a very competitive and crowded marketplace. In order to more clearly focus on the next, most appropriate steps to secure future growth, mc-cubed needed help in bringing clarity to their thinking about the customers and markets they should attempt to serve. They also needed help to develop a customer proposition that would allow them to achieve their growth objectives.
The Solution
Total Marketing Solutions carried out a complete strategic marketing audit, which included an in-depth customer and market research study amongst mc-cubed's target audience, comprising mainly senior HR professionals and business leaders. A clear understanding of their potential customers' buying behaviour and needs then informed the development of a marketing strategy.
This strategy identified the customers and markets mc-cubed was best placed to serve. The strategy also indicated how the company's products and services needed to evolve in order to be competitive in their overcrowded marketplace. It also highlighted the most appropriate channels of communication to reach the target audience and the core messages required to effectively position the proposition.
Once this strategy was agreed, a "Go To Market" plan was developed, which included:
1. A comprehensive integrated digital marketing plan, focussing on customer acquisition and lead generation through the launch of a new website, Search Engine Optimisation, Pay Per Click campaign and email marketing activity.
2. A re-branding exercise to incorporate a more appropriate brand image, now used in all marketing communications.
3. A programme of appointments to speak at events aimed at the target market to build on word of mouth and generate recommendations from within the HR sector.
4. Realignment of mc-cubed's business structure to ensure adequate energy given to developing new business opportunities.
5. A highly targeted telemarketing activity plan to generate more leads and new business opportunities.

The Result
"We have worked with TMS for more than two years now. The have helped us to focus on how we wanted the business to grow. Their research gave us a clear understanding of what our customers wanted and we have been able to tailor our services accordingly.
Working with TMS has also brought real clarity to our proposition regarding the way we position ourselves, how we can now compete and which channels to use to reach our target market. As a result we have seen our business grow significantly and we are now much better-placed to move forward as a business. The added-value delivered by TMS has been significant and we continue to value their input on an on-going basis."
Neil Poynter - Managing Director, mc-cubed