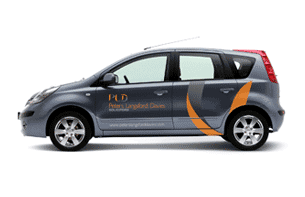 Background
Peters Langsford Davies is a well-established firm of solicitors based in Launceston offering the full range of legal services to individuals and companies throughout North Cornwall.
The need
Peters Langsford Davies had been recently formed following the merger of two local law firms. The partners were looking to reposition the new company to more accurately reflect their new, customer-focussed approach to how they wanted to do business. They also wanted to communicate the fuller range of expert legal services now available to both private and commercial clients.
The solution
Following in-depth discussions with the partners on how they viewed the new practise and how they wanted their clients to view them, Total Marketing Solutions created a full branding brief to reflect the more contemporary, client-facing values.
On behalf of Peters Langsford Davies, we project managed the process of selecting both a design agency and a web design agency to deliver their new image and create an internet presence. As with all service providers introduced by Total Marketing Solutions, the final selection was the clients' decision, based on the best creative solution available and best value delivered.
Total Marketing Solutions' impartiality when introducing other providers ensures that the client is able to select the best solution for them and is not tied to any in-house, ready-made solution.
A strong, contemporary brand image was created and implemented across a range of marketing collateral. A new website was launched, incorporating the new design, which now accurately reflects the newly formed company. This was further supported by a new suite of office stationery and a branded company vehicle, all conveying a more contemporary and approachable image to existing and potential clients.
The result
"Total Marketing Solutions helped us to decide on a completely new image for the company, accurately reflecting our new brand values and getting us to think about how we communicate with our clients.
We now have a strong brand, which gives our clients an insight into our fresh and accessible approach. We also have a website which not only gives a good insight into the range of services we offer but also allows our clients to track their cases. So far we have had extremely positive feedback from both our clients and also our employees."
Helen Davies - Partner, Peters Langsford Davies