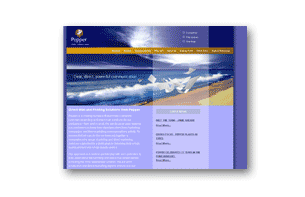 Marketing Strategy development and outsourced marketing - Pepper
Pepper is a privately owned and family-run business dedicated to providing market leading Mailing House and Print Services to the marketing communications industry.
The company's head office and main production units are located in Plymouth, and it has grown from a general commercial print company to an integrated Print and Direct Mail communications solutions provider that now employs over 40 people and has an annual turnover in excess of £4.0m.

The need

Although Pepper was very good at winning new clients, it had a largely reactive approach to marketing and business development and the company had never taken a long-term strategic view about how to grow its business. The company had ambitious growth objectives and felt that these could not be met without such a strategic approach to marketing and business development. There was a belief within the business that new channels to market were not being exploited and there was a real concern about client retention levels. Both of these issues needed to be understood fully as part of the strategy development.
The solution

Total Marketing Solutions firstly looked at new sales channels, primarily investigating how the web could be used to improve how existing customers interacted with Pepper and to create new business opportunities. This provided a 'quick win', which started to deliver incremental revenues almost immediately.

We then looked at the reasons behind the lack of customer retention, speaking to customers to understand their needs and identify any issues with service delivery and Pepper's products.

As a result of this initial customer and market research project, a marketing strategy was developed which included:
A detailed online marketing strategy, comprising a Pay Per Click campaign, relaunch of the website and subsequent Search Engine Optimisation
A restructuring of the existing sales organisation and sales processes, aimed at not only improving customer retention but also encouraging a more proactive, differentiated approach to developing longer-term relationships with the more profitable clients
Integrated telemarketing and email marketing activity proactively targeting the type of organisations that Pepper wanted to do business with in the future.

The result

"Total Marketing Solutions enabled us to look at how best to grow our business. Whilst we were doing very well, we had reached a point where we felt we were running very hard to stand still and we needed external help to get us beyond this point.

With TMS, we were able to take a fresh look at how our customers bought from us and how we could use Internet marketing to grow our business in line with our plans for growth. The results speak for themselves - our sales have grown from approximately £2.4m in 2005 to over £4.0m in 2008 in an industry that is generally in decline. The Internet is now our primary source of new business opportunities. Our customer churn has significantly reduced and we have much longer term relationships with most of our key customers."
Jude Whitford - Director, Pepper Communications Ltd