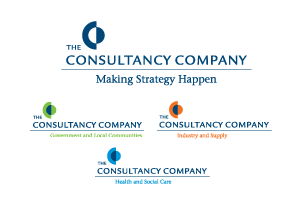 Background
The Consultancy Company was founded with the objective of bringing high quality consultancy advice delivered by real experts to clients in its chosen markets. The company has grown consistently since its inception and now operates with a team of more than 40 full-time management consultants based in offices in Oxford and Warrington. It supports clients through the provision of world-class management consultancy services both in the UK and internationally, operating in a wide range of sectors.
The need
As The Consultancy Company had grown its 'product' and service offering had become increasingly diverse, as had the range of different customer markets and customer needs that it was attempting to serve. As a result, the company lacked a clear market 'proposition' to communicate to its customers and it also lacked a real depth of penetration in any particular market sector. This diversity of services and markets was proving to be a barrier to the company achieving its desired growth objectives. Customers, both existing and potential, were uncertain exactly what The Consultancy Company really offered and why they should do business with it.
The solution
Our first task was to help The Consultancy Company gain a better understanding of their customers and their markets. A detailed market analysis was undertaken to identify and quantify market opportunities and to provide the information required to rationalise the portfolio of services around the market sectors that represented the greatest potential for growth in revenues and profitability. Following this we developed a strategic marketing framework focused on enabling the business to achieve its long-term growth objectives. Working with The Consultancy Company team, we recognised that it was imperative to provide a flexible yet focussed marketing and business development strategy in keeping with the company's unique structure and culture.
The key elements of this framework included:
1. Developing a new long-term marketing strategy focussing on the most compatible and profitable market sectors
2. Rebranding the business around these new chosen market sectors, including an updated web presence and marketing communications, incorporating e-newsletters and the development of case studies to support this new position
3. TMS further supported the launch of this strategy during the first 12 months with continued outsourced marketig support further developing the new website, implementing PR activity and developing new case studies.
The result
"We had a successful consultancy but recognised that a lack of focus was preventing us from achieving our growth targets. The way that TMS managed the process of strategy development was both subtle and rounded, facilitating the changes and enabling us to make and feel ownership for decisions. This helped to pull together a group of consultants with disparate objectives and focus behind a cohesive strategy.
The support from TMS has proved to be invaluable and they have become an integral part of our transition process over the past 12 months. After this period of reorganisation and refocus within the business - around our new market-led strategy - our results are starting to show we are achieving real penetration into our chosen markets."
Tim Richardson - Managing Director, The Consultancy Company