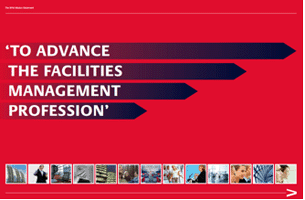 Background

With 10,000 members the British Institute of Facilities Management (BIFM) is the leading membership organisation supporting professional in the FM industry. It provides recognition to its members of their professionalism, whilst also providing a range of membership services including information, knowledge and training. Membership is from a diverse group including individuals, FM companies and suppliers to the industry.

The need

Although successful in their field, BIFM were facing a significant knowledge gap between themselves and their members. With increasing attrition rate and increasing competition from not only other associations but also other sources of knowledge such as the internet, BIFM recognised that they had very little understanding of their members in terms of their profile, needs or expectations. This lack of knowledge had also resulted in the membership proposition losing its way and becoming internally led.

The solution

BIFM contracted TMS Consultant Mel Sallis to design and implement a programme of member research, which gathered a range of information about their members.

The research was collated through a series of online surveys, tailored to each membership group and designed in a way to capture the maximum amount of information, without causing the members to become further disengaged or dissatisfied.

The research provided valuable insight, which led to the development of a number of outcomes for the organisation:

•    A detailed profile of the membership 


•    An understanding of the commitment and engagement of the membership


•    A better understanding of the needs and expectations of the membership and future requirements.
The result

The knowledge and feedback was fed back to the senior management of the organisation, who for the first time really understood the needs and wants of the membership. The research led to:


•    Simplification and clarity of the membership proposition


•    a structured and strategic approach to developing products and services for the membership 


•    the implementation of an ongoing programme of membership research and market insight

"Creating a programme of research to collate the breadth of information required by a all departments was challenging, but enabled BIFM to really understand and value the member research and use it strategically in their forward planning." Mel Sallis,
Consultant, Total Marketing Solutions.
Melanie continues to work with BIFM developing the membership proposition and developing a marketing orientated approach to membership development, including the implementing programmes for retention and engagement.