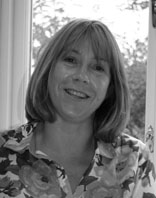 Melanie joined Total Marketing Solutions in 2006 after a career break to bring up her young family. Melanie has extensive sales and marketing experience gained in a number of different roles both in the UK and internationally.
Melanie has particular experience of the travel and tourism market sectors and of developing European sales and marketing channels through international distributor and agency agreements. Melanie has a degree in modern languages and marketing from Aston University; she has a Diploma from the Chartered Institute of Marketing and she is fluent in both French and German.
Melanie leads on managing Total Marketing Solutions' customer and market research projects and manages contractual, financial and administrative matters on behalf of the team.
Summary Profile
Melanie has worked in marketing positions for over 18 years, the last two years as Consultant with Total Marketing Solutions (UK Limited). Melanie is a Chartered Marketer and has worked in national and international roles during her career.
Her particular expertise lies in conducting marketing research amongst target client groups and interpreting findings to provide a sound basis for strategy development.
Sample Consultancy Assignments
Zygology Limited. Initial research project to obtain customer insight and provide basis for strategy development, involving in-depth customer interviews, presentation of findings. Provision of on-going email marketing support and marketing communications development.
Pepper. Development and implementation of email marketing campaign to develop business amongst new and existing customers, including promotional activities and response monitoring.
Albion Plants. Detailed research project amongst existing and potential customers, development of new marketing strategy and implementation of resulting on-line marketing activity, including development of new website and rebranding of product range.
Summary of Experience
Melanie possesses sound research skills coupled with expertise in online marketing to achieve maximum results for clients. She has experience in new business development, in particular achieving revenue targets through distributors and third parties both within the UK and Internationally.
As a consultant, she has particular experience in carrying out extensive customer and market research projects and interpreting the information provided by these projects to support the development of marketing strategies and marketing communications plans for TMS clients. Melanie is also a skilled copywriter and provides consultancy advice on copy development for both online and off-line marketing communication campaigns.
Click here to contact Melanie.