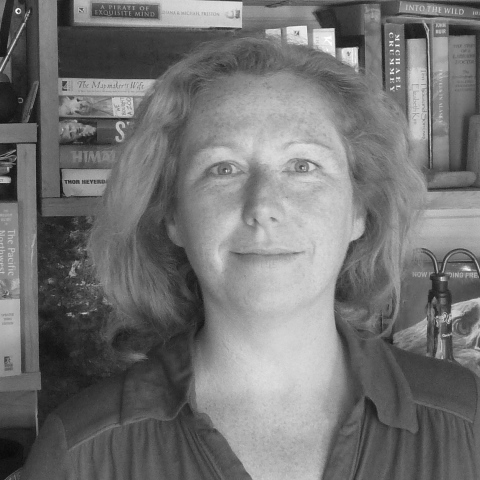 Jo Has over 24 years' marketing experience, including senior roles in manufacturing, software and the leisure industry. She has worked as a market researcher and analyst for a specialist automotive and defence marketing consultancy, providing bespoke research support to the Department of Trade and Industry.  Jo has also worked in the UK and Europe in marketing management roles, responsible for delivering all aspects of the marketing mix. 
Jo combines strategic marketing planning skills with creativity and an understanding of hands-on practical delivery, ensuring that marketing at a campaign level if both realistic and effectively focussed.
In addition to helping the growth of micro and small businesses, Jo has also worked wih household name corporate organisations in areas of strategic alliance, product development and campaign planning. Her particular marketing skills lie in business planning, customer connection and creative communications. She has been successful in forging profitable alliances between organisations thanks to her personable approach and ability to empathise with different company cultures.
Jo has a special interest in tourism, leisure, arts, food and drink, charity and horticulture sectors. She is involved in Women's Development Unlimited, a not-for-profit organistion delivering business training to support the growth of women's businesses in Devon. Jo also provides voluntary marketing support for the Royal Horticultural Society at RHS Garden Rosemoor.
Jo holds a First Class Degree in Business Studies from Sheffield Hallam University and is an award-winning business strategist. She is a Chartered Marketer and Member of the Chartered Institute of Marketing.
Sample Consultancy Assignments
Tickets.com - As Marketing Manager- Europe, Jo was responsible for the planning and delivery of all marketing and PR activities throughout the UK, Benelux and Germany, in addition to steering activities in Australasia. Jo's strategic foresight and understanding of the marketing and its competitors helped the company commit to a successful route of growth by acquisition, ultimately becoming the second largest ticketing organisation in  the world. Jo as subsequently nominated to sit on the committee for Box Office Managers International, a US-based organisation set up to influence worldwide policy on ticketing and the marketing of arts, events and tourist attractions.
Drinkmaster Limited - Jo provided market research, planning and campaign delivery for this national drinks manufacturer. She pioneered the development of new product ranges into new sectors, whilst inititating profitable alliances with partner organisations such as Cadbury, Premier Foods and Symingtons.
Tidek Consultancy Group - This specialist consultancy group benefitted from Jo's research support of complex and subjective projects. These included MMC takeover bid referrals and the development of a new procurement system for the Ministry of Defence.
To contact Jo, please email her here.