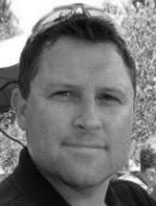 Dave is a creative marketer with a particular interest in digital marketing. Before recently joining up with TMS, Dave founded and developed a full-service design agency with global blue-chip clients, including Unilever, Yell.com and Siemens.
During this time he developed his skills as a digital marketing specialist, with extensive experience of internet technologies and the development of online strategies, including web 2.0-based strategies.
Summary Profile
Dave is passionate about delivery, quality and creativity whilst being results-driven.
He combines sound marketing expertise with a degree in design, which means he offers a rare combination of creative and strategic skills.
Sample Consultancy Assignments
Total Marketing Solutions - Dave's main assignment to date with Total Marketing Solutions has been the reinvigoration of our own website, the results of which can be judged on these pages. Dave has brought his considerable expertise and knowledge to this improved site, ensuring we maximise every opportunity to reach our potential customers.
Click here to contact Dave.